Hey, just found your player and like it really much.
Would also buy a license immediately if I could replace Winamp finally with something new
but for that it would be nice to add VST- or DSP plugins for sound effects.
In Winamp there is a plugin available called "VST Winamp Bridge" and with that I'm able to load up Equalizers,
Stereo Enhancers, etc. to increase the sound quality a bit or analyze samples.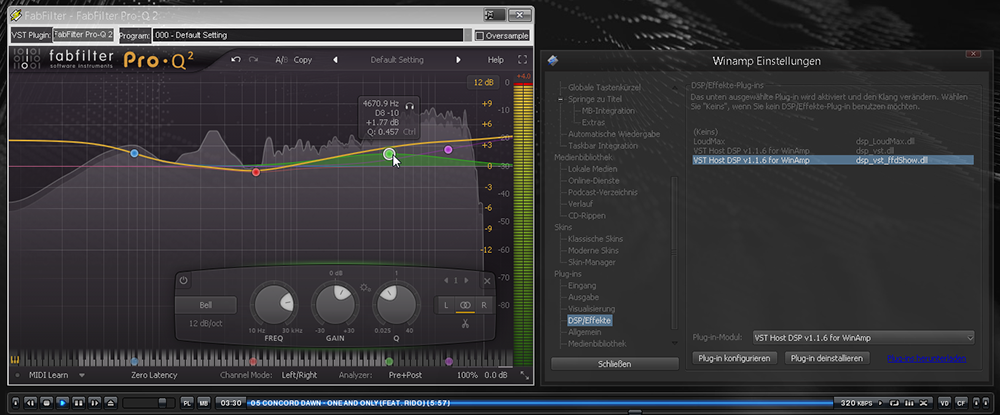 Was also reading the EQ suggestion thread which would become obsolete with such a feature.
Another suggestion would be a spectrum analyzer view like in the little tool "Spek".
I use it to differ between good and bad quality music by sight - for example to expose transcoded
samples from orders that should contain recorded/rendered samples.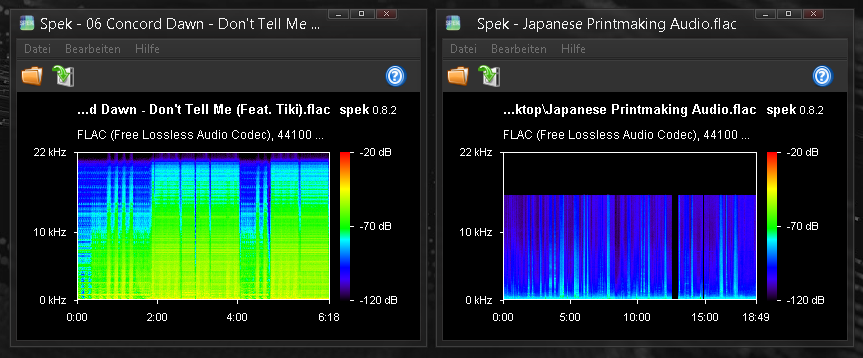 A possible implementation could look like this (made in Photoshop):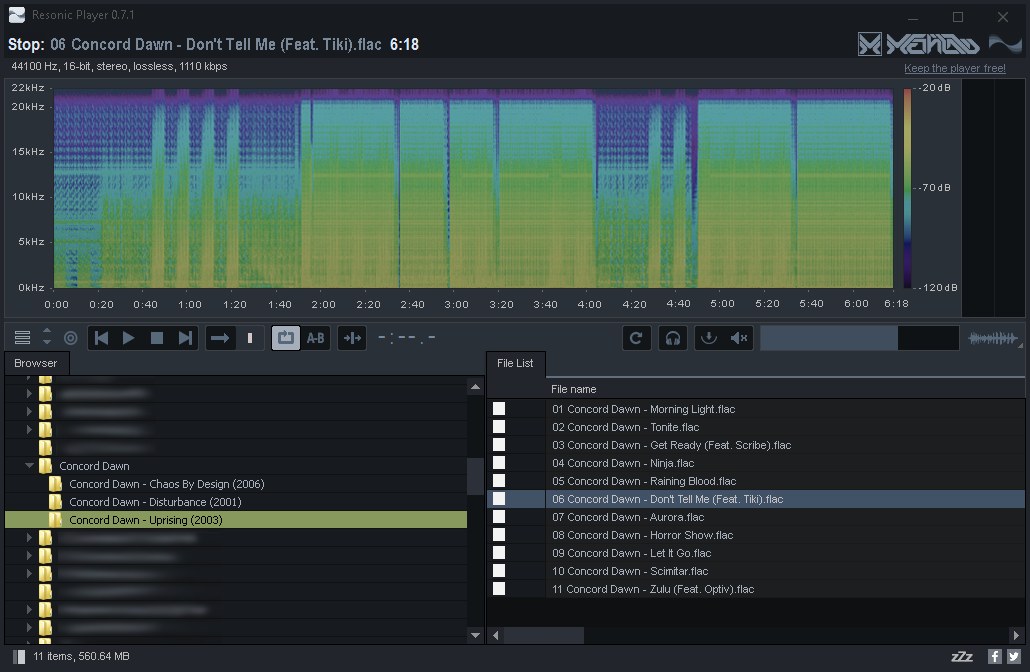 Ps. found that nice old free version with dark theme if you wonder.
Best regards!